Ego Snow Blower
https://www.homedepot.com/p/EGO-21-in-S ... /207099229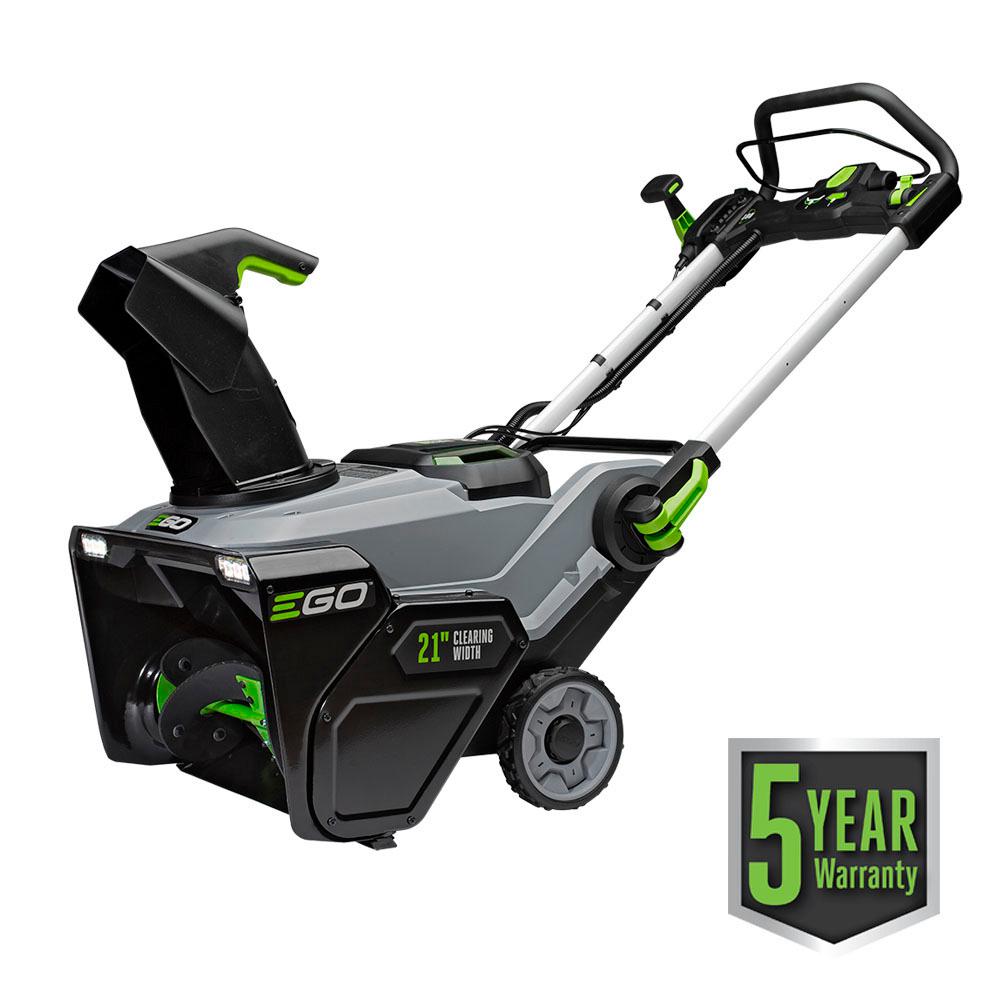 I bought this last year because I am getting older and can't shovel snow like I used to (also had some back issues last year). I live in suburban hell and I didn't want an enormous snow blower that had the agility of a dump truck or needed its own garage. I chose this one. At $600 for the 5.0 batts they aren't giving this away but it works well. It can be picked up. It can be folded and a the two 5.0 batteries will work through heavy wet snow for about 30 minutes. Now that being said it is a single stage....and like other single stages this will bog down in heavy wet snow....this also doesn't have an adjustable auger (the auger is also rubber) so if your driveway has shifted (like mine) there are going to be areas where you hang up for a sec (just like shoveling). I've used this in snow up to about a foot and it works well for my 3 car driveway and sidewalks down to the neighbors.
I see they now offer it with the 7.5 batteries for close to $800.....that's a bit steep for the build quality and at this point in time I'd just buy the mower that comes with 7.5 and interchange them. I could see where the extra juice would be very beneficial.
Overall this is a very capable and QUIET single stage that is light, easy to store, easy to maneuver and built for suburbia. Exactly what I needed.
https://www.youtube.com/watch?v=Ap36BOON2_0