https://twitter.com/BuffSportsHstry/sta ... 9514212352
Quote:
#OTD in 2007 after losing Briere and Drury the Sabres and Darcy Regier are in panic mode, waiting for something else to hit them. That happens as the Oilers sign Thomas Vanek to a 7 year $50 million offer sheet. Instead of taking the 4 1st round picks, the Sabres match.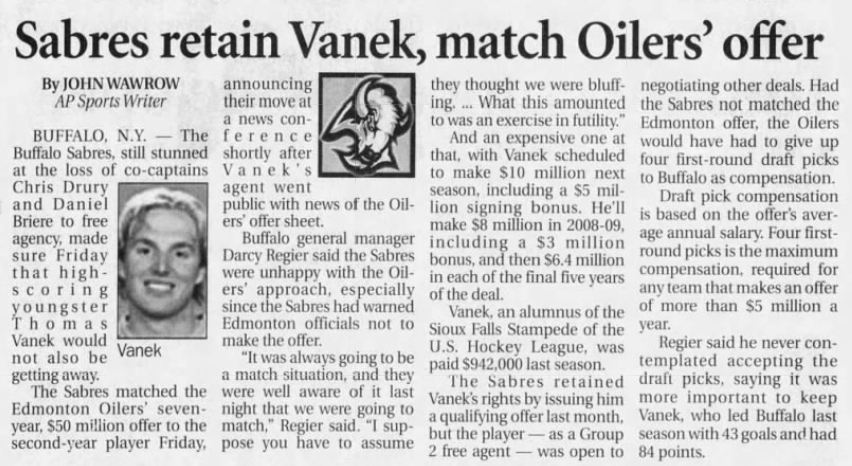 As James Mirtle points out, the next four 1st round picks the Oilers made were Jordan Eberle, Magnus (Svensson-)Paajarvi, Taylor Hall, and Ryan Nugent-Hopkins.