I was on holiday in Upper Peninsula Michigan / Algoma Canada last week and was able to catch a Sault Ste. Marie Greyhounds game last Wednesday evening. The opponent was the newly minted Flint Firebirds, formerly the Plymouth Whalers. The Greyhounds won 4 - 3 on a late power play goal with 3:16 left in the 3rd period. Flint played a good hard-nosed game and honestly Soo's goalie, Brandon Halverson, had to stand on his head to preserve the victory. Gabe Guertler and Zach Senyshyn also had good games. As I have said in previous posts, I will be attending as many games as possible in Flint and will also try to make 2 to 3 more games when I'm in Sault Ste. Marie. It's good to be back at an OHL game. The crowd was fantastic for a Wednesday game in October. An interesting side note. The seats behind me were occupied by a group of folks from Plymouth, Michigan, who came to support the new Flint team. They were friends with one of the Flint player's mother. My wife turned traitor and supported Flint but as is seen I had the last laugh. We also went to the Metro store later and I was asked a number of times how the Greyhound's game went. It is very nice to see the community support that the Grayhounds engender.
http://www.sootoday.com/content/sports/details.asp?c=98969
Brandon Halverson in net for Sault Ste. Marie.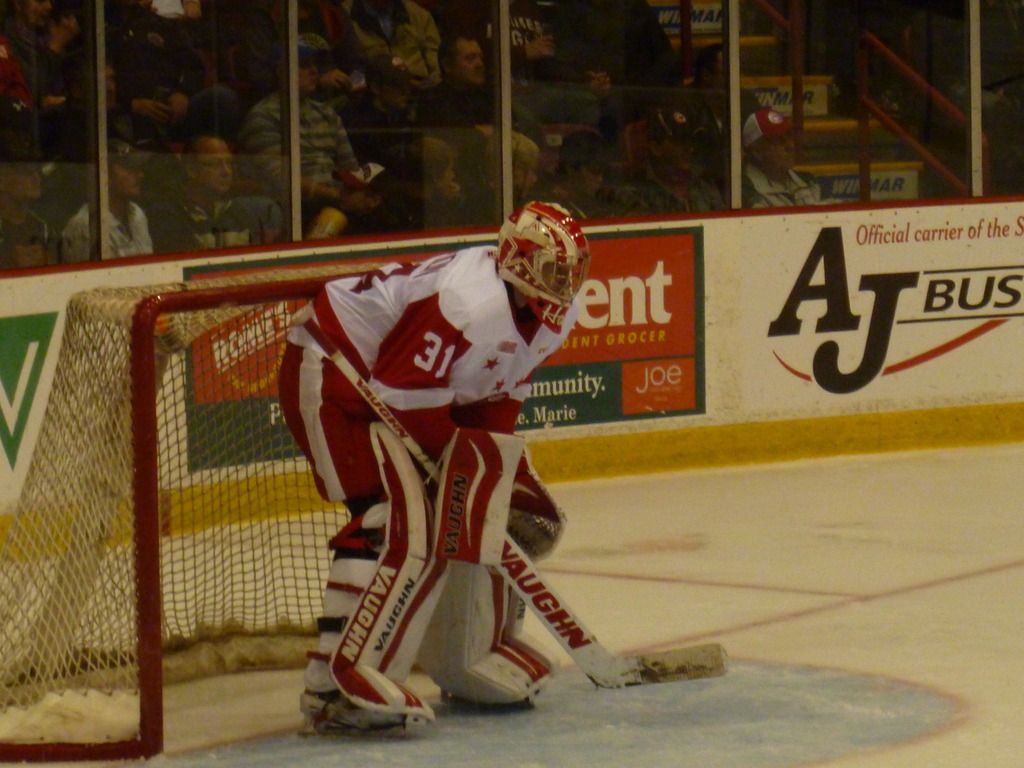 Faceoff to start the 2nd Period.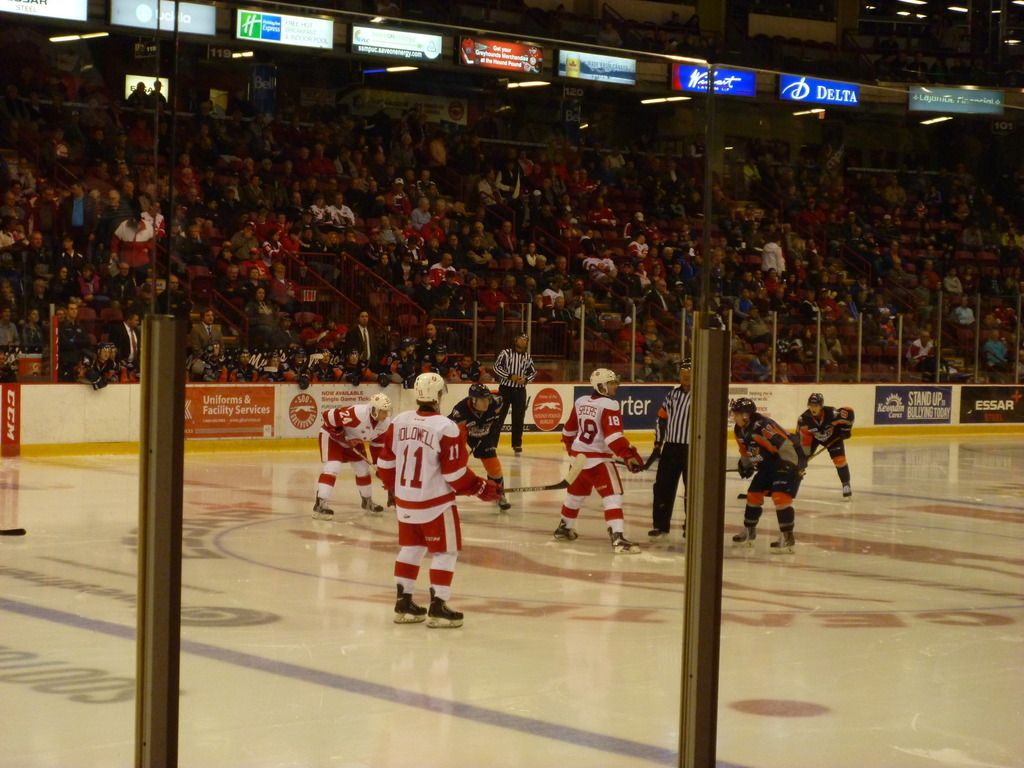 Flint netminder Zack Bowman.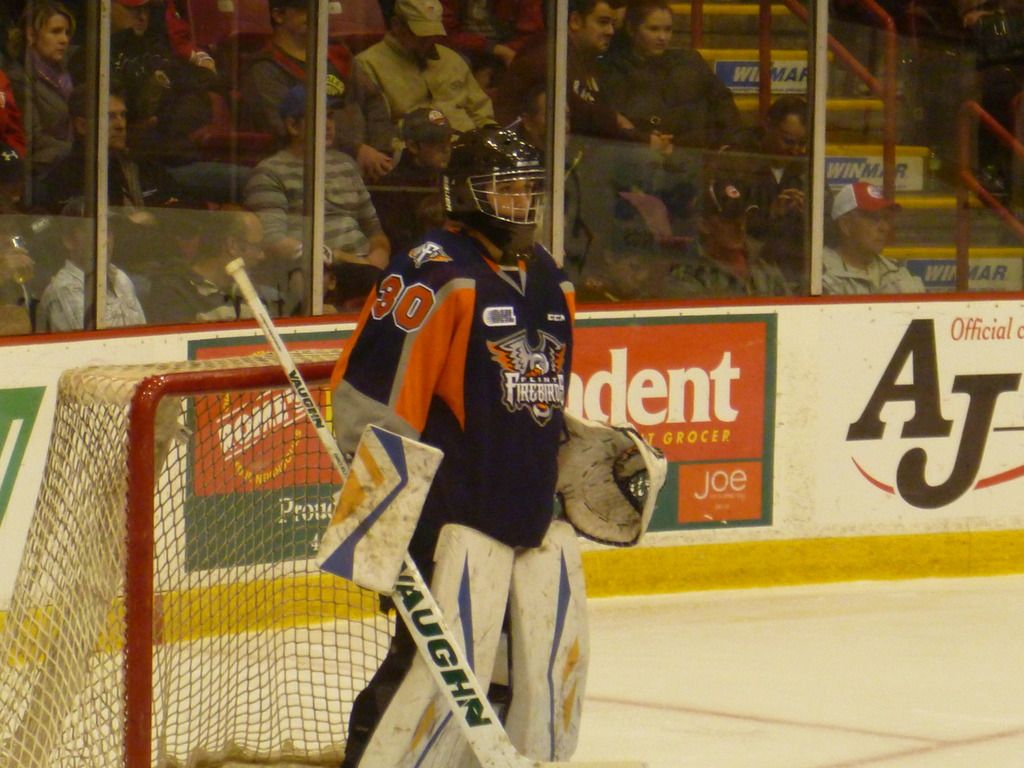 Faceoff in front of my seats.